Introduction to Dr. Roemmelt
Dr. Roemmelt is the owner of Sage Integrative Medicine. Her goal is to help patients build personal resiliency with the ability to rise above and bounce back from stressful situations. She does this by cultivating a compassionate, listening, respectful relationship with each patient.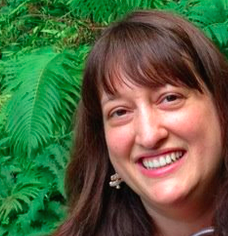 Education and Accomplishments
Dr. Roemmelt is a graduate of the Albany School of Medicine. She is also board certified with:
Board Certifications
American Board of Obesity Medicine
American Board of Integrative Holistic Medicine
American Board of Family Medicine
Dr. Roemmelt is certified in Stress Management and Resiliency Training through the Benson-Henry Institute for Mind Body Medicine in Boston, MA. Dr. Roemmelt is also trained in:
Acupressure
Acupuncture
Acutonics
Flower Essences
Herbal Medicine
Integrated Amrita Meditation (IAM) Technique
Mindfulness Meditation
Reiki Master
TM Meditation
Readers of New Hampshire Magazine acknowledged Dr. Roemmelt's accomplishments by naming her one of the Top Doctors of 2016.
Personal Interests
Dr. Roemmelt is a joyful person living in southern NH with her husband Paul Oakes. When she is not working, she participates in community events including fundraising, foot races, and marathons.
Dr. Roemmelt is passionate about preserving wildlife and endangered species. She fosters the endangered Monarch butterfly from caterpillar through adulthood and releases them in her garden.
Monarch Watch recently certified Sage Integrative Medicine as an official Monarch Waystation.
Dr. Roemmelt is also an avid photographer of nature and showcases her photos in local establishments.
You can view her photos in the gallery at the bottom of this page.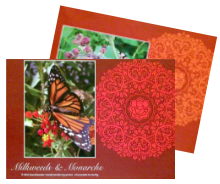 For 2017, Dr. Roemmelt designed a Seva calendar featuring her butterfly photos. All proceeds from the calendar go to charity. Some of the charities she has selected in the past include:
   The David Sheldrick Wildlife Trust
Dr. Roemmelt Photo Gallery
All images © 2015-2020 Marney Roemmelt